Fort Bend County Levee Improvement District No. 14
Fort Bend County Levee Improvement District No. 14
The District is a conservation and reclamation district created on July 2, 1996 by the Commissioners Court of Fort Bend County, Texas. The District's plan of reclamation was approved by the Texas Natural Resource Conservation Commission, predecessor to the Texas Commission on Environmental Quality ( the ―Commission‖ or ―TCEQ‖), on May 5, 1997. The District contains approximately 567 acres of land located in the central portion of Fort Bend County, approximately 20 miles southwest of downtown Houston, Texas. The District lies entirely within the corporate limits of the City of Sugar Land. U.S. Highway 59 is north of the District and the Brazos River, at its nearest point, is south of the District. The District is located within the boundaries of the Fort Bend Independent School District.
For persons with questions or needing help regarding website accessibility, or to request the provided information in alternative formats, please call (713) 647-6800.
Learn about our upcoming meetings and view archive of our previous meetings.
Regular Meeting: Monday, Monday 8th, 2023 at 3:00 PM (at Avalon Recreation Center)
Fort Bend County is updating its Hazard Mitigation Plan. Fort Bend County LID 14 is participating in the County's plan and are looking for your input! If you live or work in Fort Bend County, we would appreciate your contribution to help us better understand the hazards that impact you and your community. Take a few minutes to complete the survey:
Stay up to date on important news and updates from the district.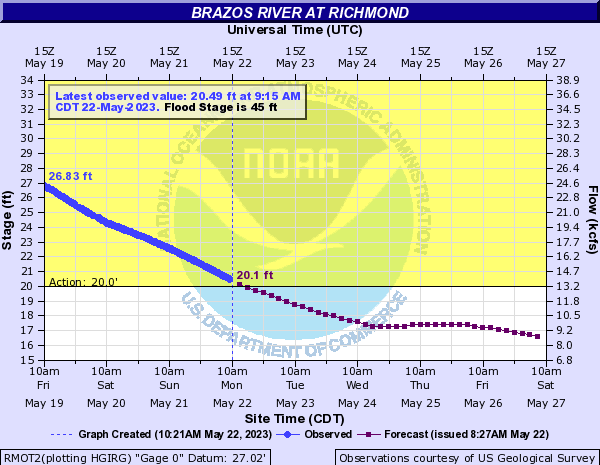 Currently, the Brazos River in Richmond is in Action Stage at Gage Elevation 20.49 and continuing to fall. The forecast for this week is calling
Read More »
Texas Water Development Board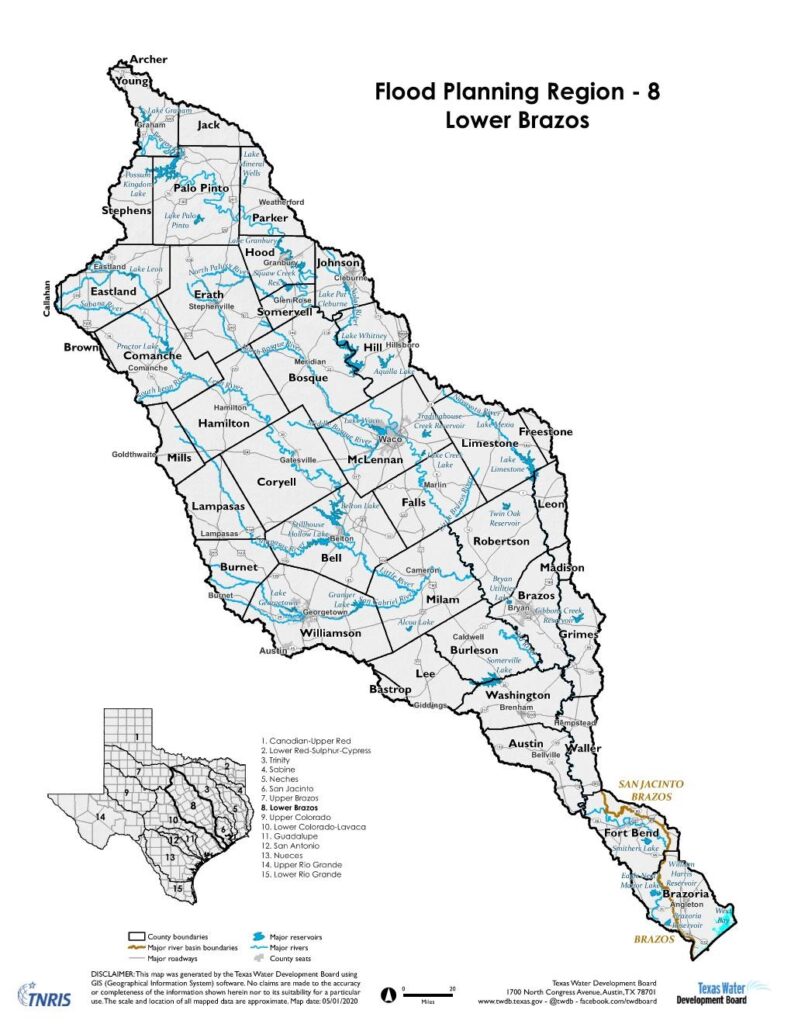 In 2019, the 86th Legislature passed Senate Bill 8 which directs the Texas Water Development Board (TWDB) to create the State's first statewide Flood Plan. The TWDB has divided the Texas into 15 regions based on our river basins. The initial regional flood planning groups were formed on October 1, 2020 with the goal of the first regional flood plans being submitted in January 2023. Once complete, the first state flood plan will be published September 1, 2024. The Fort Bend County Levee Systems are included in Region 8 (Lower Brazos). To learn more about Region 8 and how to participate in the flood planning process, please visit http://lowerbrazosflood.org. You can request to get added to the distribution list for future meeting notices and other public activities by fill out the form at http://lowerbrazosflood.org/Contact-Us
Sign Up for Email Alerts
or Text Message Alerts
If you'd like to sign up to receive important news and updates from the district via email or text alerts, please click link below to learn more.
Use the following quick links to access other important websites.
Fort Bend Office of Emergency Management
Harris County Flood Control District
Harris County Flood Warning System
Ditch H at University Blvd River Gauge
Landowners Bill of Rights
Fort Bend County Tax Assessor
Stormwater Management Plan
USGS Current Water Data for the Nation